By default, the SQL Server Management Studio (SSMS) maximum number of characters displayed in a single column of a query, when outputting as text is 256 characters.
This means you may encounter issues with truncated query outputs during the rare occasions you need to use Results to Text in SSMS.

The screenshot below shows an example of a truncated column, only showing 256 out of 550 characters in the column.

The demo below shows how to increase this SSMS default value to the maximum allowed.
Increase SSMS Maximum Characters for Results To Text
To increase your SSMS Maximum Characters for Results to Text, follow these steps.
1. Click Tools at the top menu bar and select Options.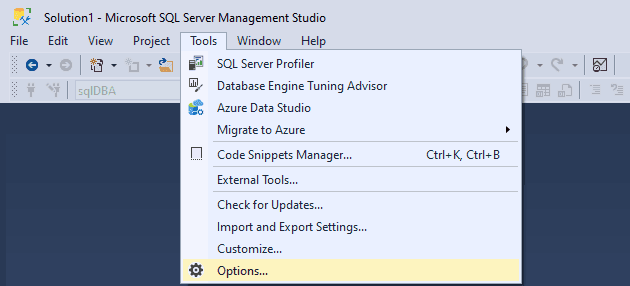 2. Navigate to Query Results > SQL Server > Results to Text.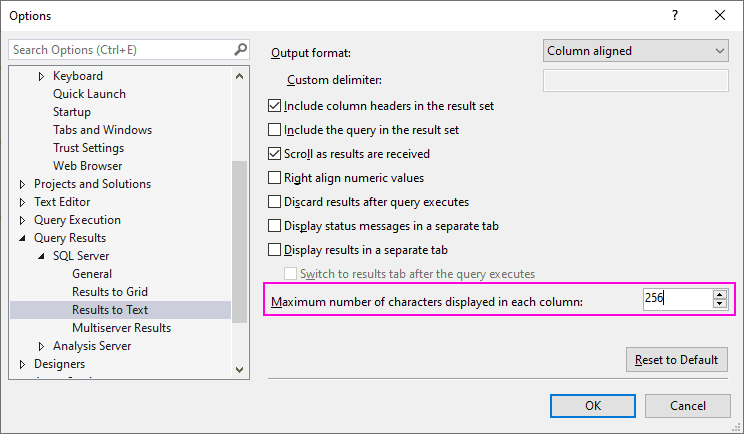 3. Open a new query Window and re-run your query or procedure.

That's it for this one – feel free to have a look at the SSMS Tips Tag for more on this topic.