This is a post on moving tables from one schema to another in SQL Server. A semi-rare task for myself, although it could be more frequent for those who use schemas for things like staging tables/versioning.
There's 2 parts to this one;
# Creating a new schema.
# Changing schemas.
I'd absolutely recommend having a read of this post by Steve Jones on this stuff if you want more info… sqlservercertal.com is seriously an amazing resource for the SQL Server community!
---
Create a New Schema
Creating a new Schema in SQL Server can be done with a simple database scoped one-liner;
CREATE SCHEMA finance AUTHORIZATION dbo
Having dbo as the owner will do the trick in most cases – it avoids having to manage dependency objects.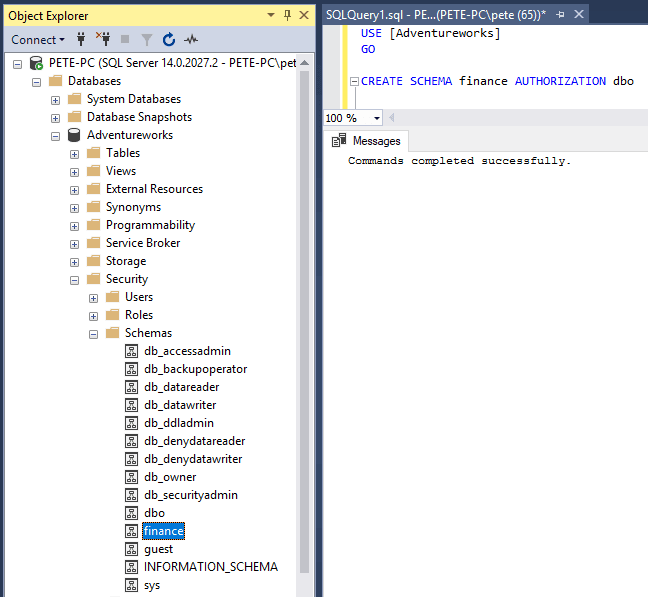 ---
Changing (Altering) Schemas
The ALTER SCHEMA statement is the one of course!… Used to move securables between schemas within the same database in SQL Server.
ALTER SCHEMA finance TRANSFER [dbo].[DimCurrency]
The schema entered in the first part of the command is the schema we are transferring to.

I'll refresh the Object Explorer Table view and run a select on the table…

(The red squigglies under the table means that the query window hasn't refreshed yet. Hit CTRL + SHIFT + R to update IntelliSense)
A quick an easy change this is. If it's a production table, everything hitting the table will need to be updated with the new schema name too.
---