---
SSMS has an option that allows you to change the colour of your query banner, which is useful if you want visually mark a server that you work with every-day.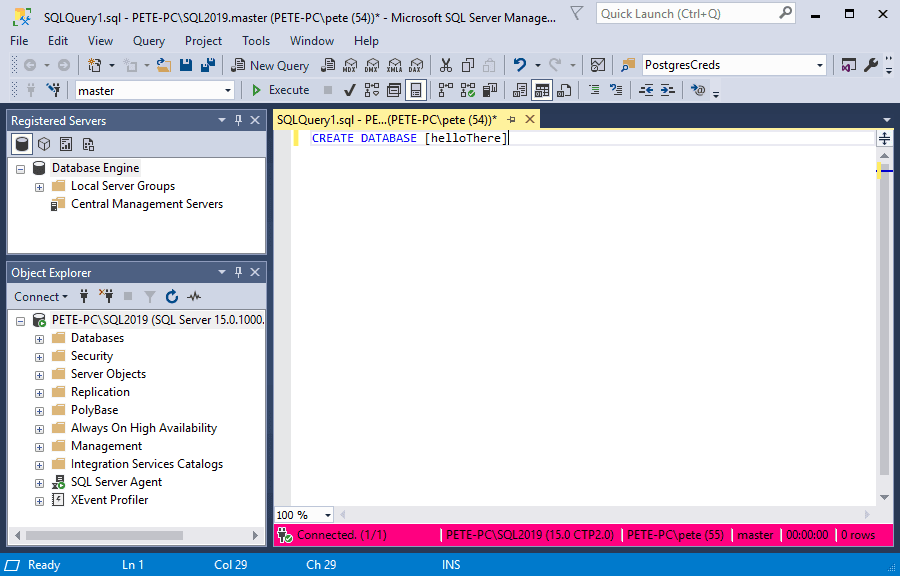 A while back, when I was frequently switching between live & test SQL instances, I set them to red/green. Red obviously meaning be cautious!
Nowadays, I think it's unlikely you'll have line-of-sight to both production & test environments from the same location (where SSMS is installed). So, if I'm honest, this isn't a feature I find myself using all that often.
I thought I'd post it up for a laugh anyway. Follow the steps blow to make the change.
---
Changing Connection Colours in SSMS
1. Click to connect to a SQL Server instance within SSMS.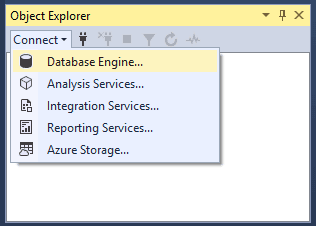 2. Click Options.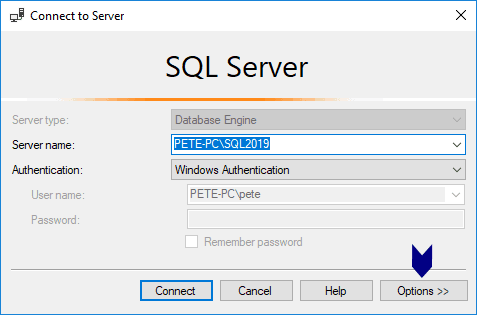 3. Within the Connection Properties tab, check the box to use custom colours and select your preference.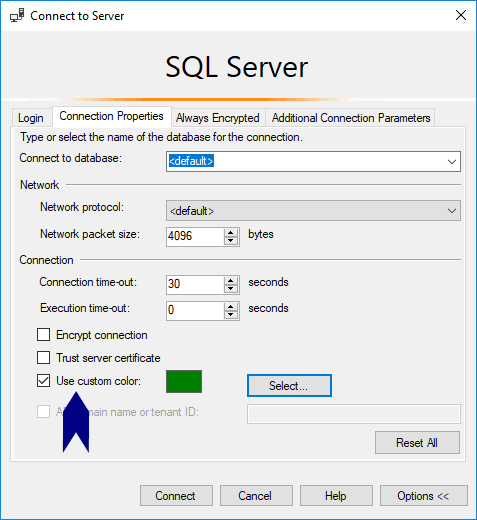 4. Open a new query window to view the change.

---