This is a post on how to install and configure AWS CLI (version 1) on Ubuntu (20.04).
I'll just jump right into it and start off by updating my local packages.
# update packages
sudo apt-get update
# install awscli
sudo apt-get install awscli

Once both commands above have been run, check the version of aws-cli installed.
# check version of awscli installed
aws --version

Run through aws configure. Your Access Key ID & Secret Access Key can be found and recreated in the AWS IAM Console – I have this included on my previous AWS CLI post (Installing & Cofiguring AWS CLI on Windows).
# configure aws profile
aws configure

For reference, here's the output config files – this is an area that gets touched a lot.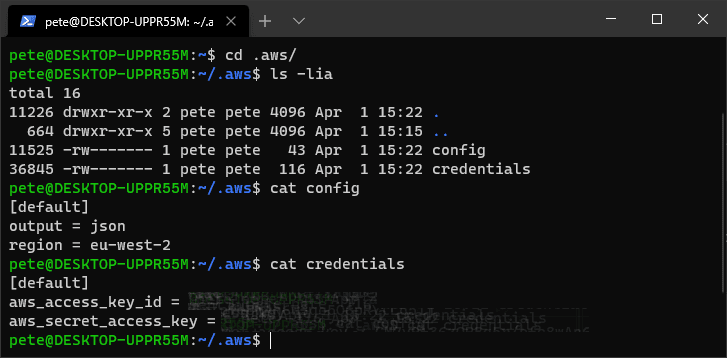 AWS CLI has been installed and configured… so now we can run AWS CLI commands like mine below. I'm listing all buckets in my account that begin with a 'pw-*' prefix.

This ofc isn't the only way to install AWS CLI on Ubuntu, and also note that this is AWS CLI Version 1.