---
The Stack Exchange Data Explorer is an amazing place where you'll find all the data that is stored for those Q&A's they've got going.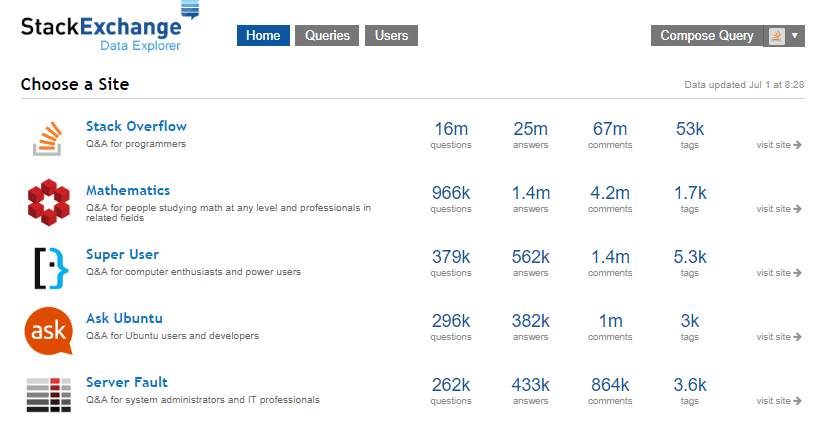 The interesting stuff is down here though 😉
(number 24 in the list)

You can view other folk's queries on each database, as well as create a query of your own… even by accident! If you run a query it creates a fork, which I didn't know.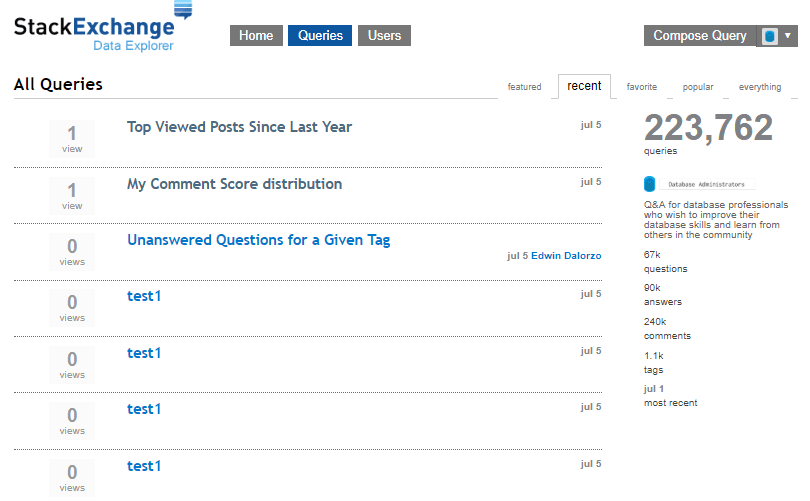 The top one was mine.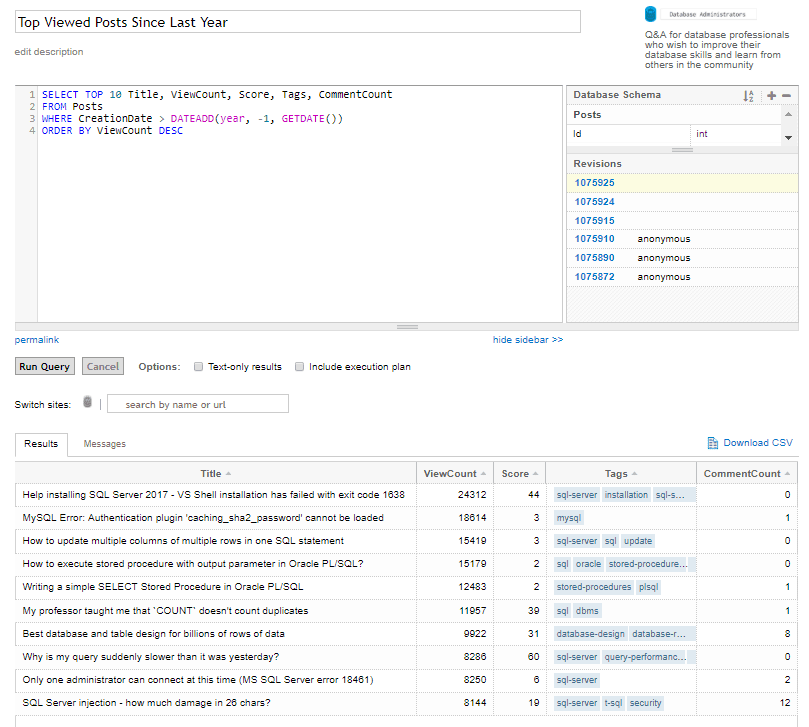 The interface is really smooth and responsive. A perfect place to see what's hot and perhaps to gain some xp in querying!
---