The release of SQL Server 2019 happened during the first day of Microsoft Ignite (4th November). Up until now, I've been using the release candidates for tests… so it's good to have it all officialised!
Here's some notes during my first official SQL Server 2019 installation, using the wizard on a Windows Server host;
# Features.
# MAXDOP.
# Max Memory.
---
Features
It's nice to note down the full feature list for reference…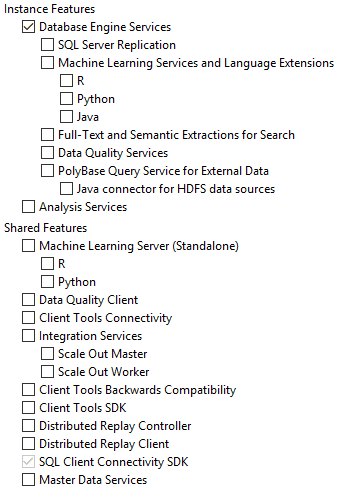 ---
MAXDOP
This is one of 2 changes I love. More visibility on an important configuration option, CPU parallelism for queries that run on your SQL Server instance.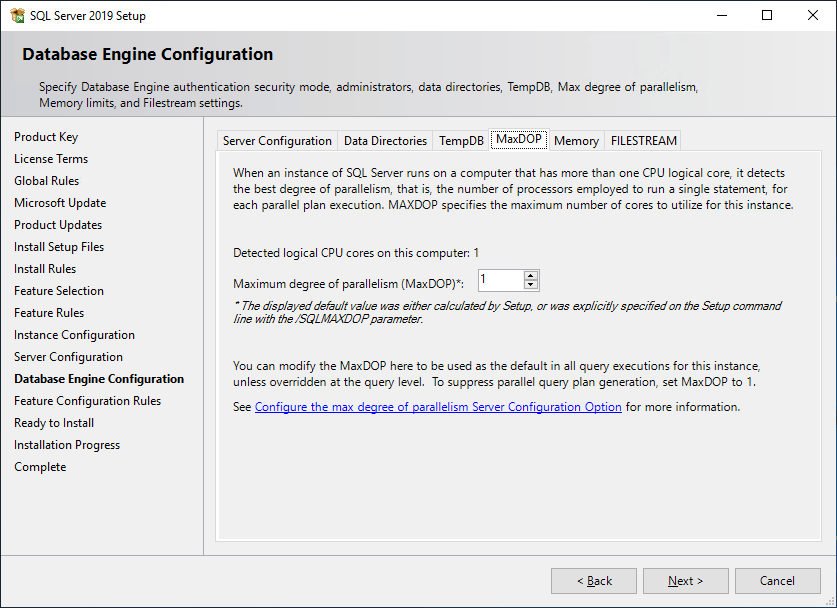 ---
Max Memory
The out of the box max memory configuration commonly brings chaos… RAM contention is an issue (other things running on the server) and it can be triggering your monitoring alerts (constant 90%+ RAM usage). So it's amazing to have more visibility on this too!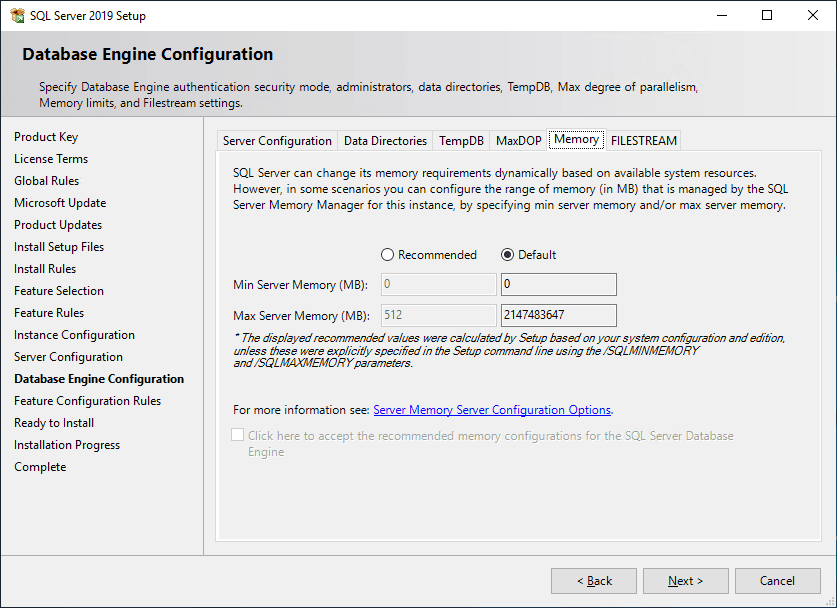 ---